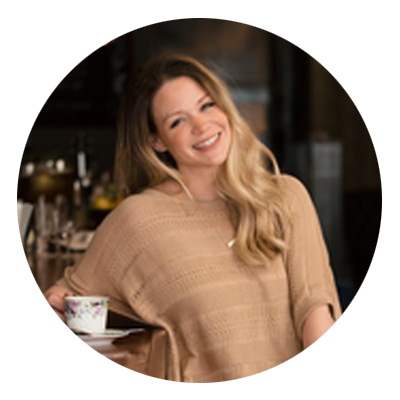 With multiple awards under her belt and almost 20 years of hospitality experience, Kate's earned her spot as one of the best bartenders on the West Coast.
Kate was named a San Francisco Chronicle Bar Star (2012), an Eater and Nighty Awards Bartender of the Year (2013, 2014), and in 2014 her menu at Maven was honored as 7x7 Magazine's Best Cocktail Menu and in 2016 The Oregonian voted her cocktail program at Americano as Portland's Bar of the Year.
A partner in San Francisco's Maven, and creator of the bar program for Portland's Mae, Kate's cocktails blend history, culinary touches, an encyclopedic knowledge of spirits and a certain West Coast sensibility for something sophisticated, playful and truly unique.
When she's not creating new and distinctive cocktails, Kate is adventuring and hanging out with her husband and her two rambunctious daughters. You'll find them camping, road-tripping, crabbing and shucking oysters (with bubbly for the grown-ups of course!) all up and down the West Coast.
Our Bartenders
If the Justice League decided that saving the world was too hard and became a bar team, this is what it would look like!
Tamara
Where most bartenders present perfectly average cocktails balancing sugar with citrus and calling it good, Tamara Hattar utilizes her 5 year career in the kitchen to give cocktails a truly culinary edge. From State Bird Provisions in SF to Ava Genes in Portland, Tam has been mentored by some of the best chefs on the West Coast. With a keen eye for ingredients and a focus on seasonality, this flavor babe is a natural behind the bar and embodies the Silver Julep/Mint and Mirth ethos. Garnishes have never looked so good!
Lalo
Science has proven that nobody within a 100-ft radius of Lalo Morales can be sad. Anyone with this much warmth and work ethic is usually cursed with a true passion for hospitality. If the court jester was also the strongest warrior, he would be called Lalo. An Air Force Veteran born in San Diego and raised in San Francisco, you've never seen someone more happy to hand you a drink. Except for the last time you saw him, of course!
Kate
Though often accused of being the life of the party, Kate Bolton shines brightest as the facilitator. She makes award-winning cocktails look easy (it's not) and her record of accomplishments behind the bar seem endless (they are). Her children are the inspiration and her husband the foundation. This boss lady may need a new pair of bootstraps sometime soon. She's the glue... and pretty much everything else!
Dillon
Dillon Lockwood is an astronaut, triple-platinum recording artist, and bartender. (Only one of these is true). His 10 years in the bar industry have gained him a very unique skill set. From distiller to soda jerk and bar prep wizard to punch maven, Dillon is our Swiss Army Knife. Basically he's Liam Neeson, and you just took his daughter...
The Founders
A special thank you to co-founders Joni and Jennelle for their vision, and to Joni for her talent and guidance!